In stock.
Offers: 17
With a winning combination of technologies, the Bridgestone Blizzak DM-Z3 with UNI-T technology handles ice and snow conditions like a pro. The Tube Multicell compound improves control on ice by cutting through thin layers of surface water. The 3D sipes enhance dry performance while UNI-T technology combined with Silica helps keep traction strong in wet conditions. Once you equip your SUV or light truck with Blizzak DM-Z3 tires, you're ready for whatever winter puts in your way.
Features:
- Directional Tread Pattern. Optimizes wet and dry performance through tread design
- Riblets. Improves ice traction on new tires
- Tube Multicell Compound. Removes the thin layer of surface water to improve grip on ice using millions of microscopic pores in the compound
- Silica. Improves traction in wet conditions by increasing flexibility of tread compound
- Zigzag/3D Sipe. Upgrades traction on snow and ice
more

Prices and available at stores / Saint-Petersburg
At the moment we have no information about where you can buy this model of tire in this city.
If your store sell tyres and you want to place your pricelist on our site, please read inforamtion in the relevant section.
Reviews

Резина исключитльно для асфальта и твердого сухого грунта. Попадал в ямы по трасе, корд держит на Ура . Но по мокрой траве или грунту с трудом на двух мостах, забивается протектор сразу. По снегу и льду, лучше пешком. Вывод: только лето, только асфальт.
Similar Tyres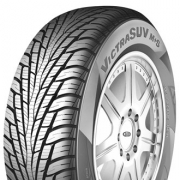 Maxxis
MA-SAS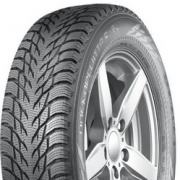 Nokian
Hakkapeliitta R3 SUV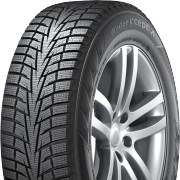 Hankook
Winter i*cept X RW10
UHP