In stock.
Offers: 3
HP7 – The new HP7 series brings about excellent handling, stability and comfort. Increasing the tire grounding area making it more quiet and smooth. Suitable for wet weather.

Prices and available at stores / Saint-Petersburg
At the moment we have no information about where you can buy this model of tire in this city.
If your store sell tyres and you want to place your pricelist on our site, please read inforamtion in the relevant section.
There are no reviews on this tyre yet

Reviews Add review
Similar Tyres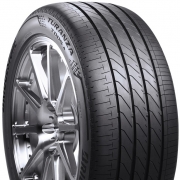 Bridgestone
Turanza T005A
Tracmax
X-Privilo RS01+
Laufenn
Z FIT EQ
UHP